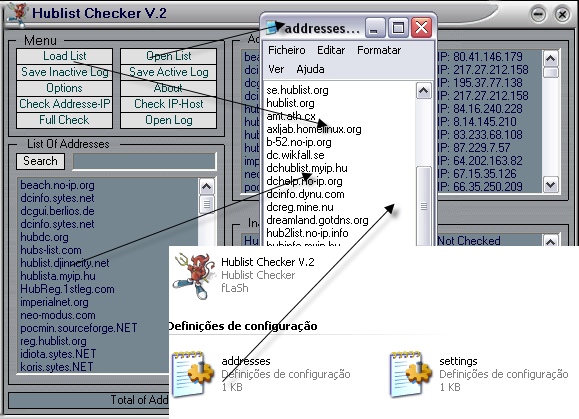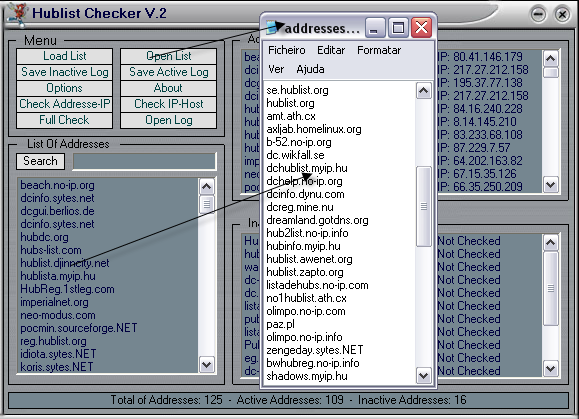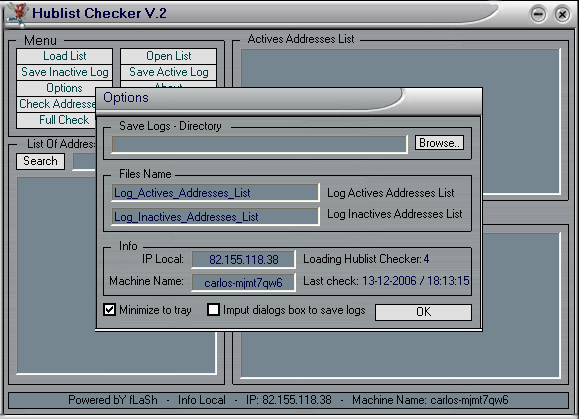 The characteristics of this software are:
To get the state of addresses from a list created for the user, of safe and very fast form, getting the state of each one, to save the results gotten in filing-cabinets of texts, that will be of organized form to copy them for its HubSoftware.
I add: it can also convert Host name (DNS) to IP and vice-versa. In resume, it checks a lot of hublist, if each one is active or inactive and then you can copy and paste the active hublists into the hubsoftware. It has a lot of them by default, but you can add more hublists and then check all of them.
It's a light, useful and nift soft and it's not needed to be installed.

Link for download:
http://hublistchecker.pt.vu/